The decision to start seeing a counsellor is a way of creating space in your life to attend to issues which cause discomfort, and which are all too often buried under layers of busy-ness. They will sometimes surface at times of unusual stress, or simply become so insistent that they can no longer be ignored.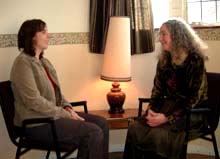 Examples of such issues are depression, low self esteem, bereavement and loss, problems in relationships, desire for growth and development. In the complexity of our humanity, many of these issues overlap.
As a person-centred counsellor, I do not offer interpretation or judgement of what you bring, but together we use the time for exploration of issues as you choose. The process may involve laughter and tears, the spiritual and the practical, expressed verbally or artistically. As both client and counsellor, I have experienced the growth, healing and wholeness that can result from working this way.

For your Protection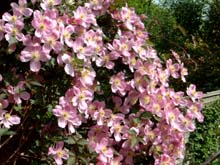 The counselling relationship is confidential.
My work is supervised according to British Association for Counselling and Psychotherapy guidelines.
As a member of BACP I am bound by its Ethical framework for good practice in counselling and psychotherapy and subject to the current Professional Conduct Procedure.