Counselling comes in various guises and theoretical approaches. It may be structured or unstructured, offered to individuals, couples, groups, families. Counsellors operate in medical settings, education, the workplace and privately in the community.

Fundamental in every approach is the attention to personal distress with a view to discovering what lies behind the distress and how to live more wholesomely. By embarking on counselling, a person is making room in their life for a process of exploration, accompanied by the counsellor.

As this can be challenging, demanding and painful, it is crucially important to find the right person to work with. It is vital that the client feels safe in the relationship they are entering into.

What is Person-Centred Counselling?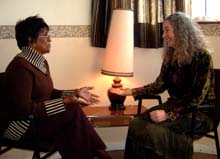 A Person-Centred counsellor aims to offer a relationship marked by empathic understanding, respect and acceptance. They seek to be genuinely and transparently themselves. Sessions are client-led, with the counsellor entering into the client's world as a companion. The approach was developed by Carl Rogers in the United States in the 1950s and onwards until his death in 1987. In the UK, two of the foremost British practitioners, writers and theorists are Brian Thorne and Dave Mearns. Person-Centred Counselling is an evolving Approach.

At the heart of the theory is the idea that when the love we are offered as children is conditional on certain behaviour, personal development is restricted and distorted, leading to unhappiness, anxiety and dissatisfaction in later life. Human beings also have a powerful motivating force towards health and fulfilment, which can lead them into fruitful paths for growth and personal development. The early distortion can be unravelled and understood, leading to the possibility of change.



< To top of page >


What is Experiential Focusing?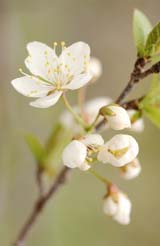 This developed out of research by Carl Rogers and his associates in the 1960s. Eugene Gendlin realised that clients who were aware of a bodily 'felt sense' seemed to experience a 'shift' in their perception which led to therapeutic change. His view is that we all have this capacity which we can become more aware of and make conscious use of. When I still my mind and set my concerns to one side, I can focus inside my body on a pain here, a tension there, searching for understanding of the meaning of this sensation. It is a similar experience to leaving the house and having a nagging feeling that I have forgotten something. When I manage to bring it into awareness, I remember that I didn't turn the water off - or whatever - then the nagging feeling goes away and I can take whatever action is necessary. You can find out more about this on the Focusing Institute website www.focusing.org
< To top of page >
Copyright © 2023 Elizabeth Smith